ELYSIAN LAW FIRM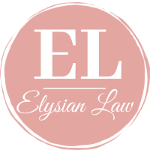 You have a great idea for a product or service but you're not sure how to get started on the legal side of things. Or perhaps you already have a business structure set up, but you want to make sure it's 100% solid. Whether you'd like to use this session to develop a business idea, discuss starting a business, or to work through a pain point you've discovered in your business, I can help! You'll work with me on your short-term goal, brainstorming where your business stands, and any roadblocks that might arise, and then we'll decide what action steps to take next. After we reach our goal, I'll follow up with a custom legal strategy plan.
Free Your Mind Business Guide: The ultimate business planning checklist for

Entrepreneurs
This Ultimate Business Planning Checklist for Entrepreneurs will help you 'Mind Your Business' by helping you understand where you are in the planning process, how to build a solid legal foundation for your business, and how to prevent costlylegal issues!
SERVICES BY ELYSIAN LAW FIRM
Articles provided by Elysian Law Firm
If you're here you're probably wondering what the heck [...]